Greeting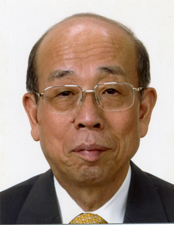 Message from the Chairman
The International Centre for the Study of East Asian Development (ICSEAD) has steadily built up experience as a research institute for East Asia since its establishment in Kitakyushu in 1989. On the occasion of its 25th anniversary, ICSEAD made a fresh start by changing its name to the Asian Growth Research Institute (AGI) in October 2014.
The Institute has strengthened its ties with universities and research institutes in Japan and abroad over the years thanks to the support and cooperation from many of you. By making use of such a network, it was able to achieve significant results including "Pan-Yellow Sea Economic Region Concept". I wish to express my deep appreciation.
Moreover, given that the Institute received approval from the Prime Minister to become a public interest incorporated foundation in 2012, we will make even further efforts to ensure that the local community benefits from our research findings. Our previous "Asian Seminars" have already been renamed and expanded to "Growth Strategy Forums," and we have been receiving positive feedback from many of you.
As the Asian Growth Research Institute from now on, we are committed to serving as a think tank that will contribute to the growth of Asia as well as that of Japan and Kitakyushu. I sincerely ask for your continued support and cooperation.
Koichi Sueyoshi
Chairman, AGI
Kitakyushu, Japan